HOW IT WORKS
It is not just a profile or an app. It's innovation, technology and usefulness for your business!
CHOOSE THE PLAN
The subscription process is simple, easy and secure, we just need some data to make you part of the team.
SIGN IT
You subscribe straight through the app, all online! Being PREMIUM gives you access to exclusive tools.
SOCIAL
Every member contributes to sustaining projects that help underserved people and animals through BorelBull – Anestesia Animal , as part of the resources goes exclusively to that.
FROM ANEST TO ANEST: THE BEST APP
PLANS AND PRICES
Choose one of the following plans and join our club!
FREE

R$

0,00

every month
TIVA PREMIUM

R$

9,90

every month
PLUS PREMIUM

R$

14,90

every month

BUILDING

>forecast 2020<
HOW TO SIGN A PLAN?
To sign a Anestesia Animal plan, you must install the Anestesia Animal app on your device: compatible smartphone or tablet.
COMMON QUESTIONS
See below some of the frequently asked questions and answer your questions. If you need, contact us
1. What is the difference between the annual plan and the monthly plan?
2. How long does it take for me to become PREMIUM?
3. Is it possible to cancel at any time?
4. What comes within the plans?
5. How can I make the payment?
6. I have Windows Phone, does the Animal Anesthesia app work? And on the computer?
8. Can I try it for free before?
9. I am a subscriber to a PREMIUM plan. Can I change to another plan?
To navigate between the manual links, download the PDF to your device " download here ". Only in Portuguese-BR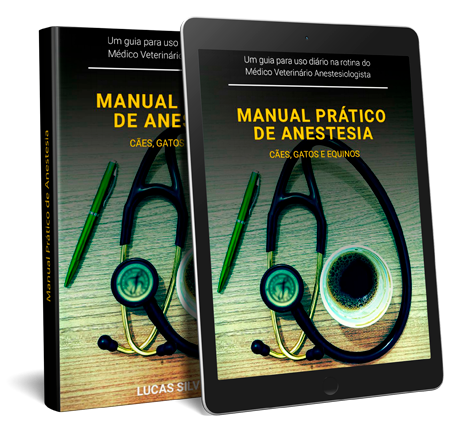 EBOOK
ANESTESIA ANIMAL
For more than four years, Lucas has gathered his notes of practical and theoretical experience in what used to be a little book and turned him into this incredible work.
Fast, dynamic language with information about doses, associations, techniques most used among others.
The 3nd edition is now available for download!
Only in Portuguese-BR
ANESTESIA  ANIMAL is a trademark of the BorelBull family of companies. Created by Veterinarian Lucas Alves da Silveira Santos, it was conceived in 2017 and founded in 2018, with the goal of bringing its patients quality and safety during anesthetic procedures, through the unique resources that their tools provide to veterinary colleagues in an automated way. It pioneered the creation, launch and maintenance of the world's best 100% Veterinary Anesthesia app * (according to GooglePlay), enabling veterinarians to perform multiple calculations accurately and quickly, anesthetic registration and private inventory control, optimizing time while reducing costs. with paper and print (Download the app).
MISSION
Add value to patients, tutors, veterinarians, clinics and hospitals treated by ANESTHESIA ANIMAL
WHO DOES IT?
Lucas Alves da Silveira Santos
CRMV-SP 44.067 CRMV-SE 01.057 CRMV-MG 15.371
Entrepreneur, Founder of BorelBull and Anestesia Animal. Bachelor of Veterinary Medicine from the Federal University of Viçosa (UFV); PAP in Anesthesiology; Post Graduation Latu sensu; Residency I in Dog and Cat Clinic and Surgery; Residence II in Anesthesiology;
HELP CENTER
The official communication channels that BorelBull uses to contact its customers are: whatsapp e e-mail. All our messages are for informational purposes, meaning we will never ask you to enter all your personal or financial information, only confirmation of them upon your request for support. We also do not ask you to click on any link to update your account or payment method. If you have received a suspicious message, please send it to [email protected] so that we may investigate further.
Support uses only Portuguese-BR language
If you are unaware of this language, we suggest using a website or text translation service.
SEND A MESSAGE FROM THE FORM